2 tags
Office Christmas Party at Sambokojin Yakiniku...
Guys, how did you celebrate your Christmas Party? We in the office had a simple but enjoyable one. We did the exchange gift-giving and raffle draw at the office where I got a hot pink handbag, rustic gold pendant necklace and silver cuff from my monita (not what I expected, still I'm happy =)) and Biodroga facial products (jackpot!). Afterwards, we went to Sambokojin at Eastwood Citywalk for...
8 tags
A Thing or Two I Learned about Filipino Cuisine
On my sixteen years of experience as an amateur cook and foodie, I have learned a lot of things about Filipino cuisine which I would like to share with the world. And one thing's for sure: we have so much more to offer than adobo. This is a no-holds-barred account of my learnings, and some may disagree, but as a free person, I am entitled to my own opinion. Filipinos are fond of sauteeing...
3 tags
Ge-ge-gelato!Cara Mia Gelateria!
It was Sunday when our family went to SM Southmall to make the most out of our long weekend. Our plan A was to watch a movie but we didn't push through with that because we were feeling lazy and we can't think of any good movies to watch so we decided to go for Plan B just eat out at some restaurant. But before that, we got us our appetizer (or late merienda shall I say) which is Cara...
3 tags
Heavenly Lord Stow's Egg Tarts
Yesterday, our boss bought another unique merienda treat for us: Lord Stow's egg tarts. At first, I thought it was not enough since it was small we can only have a piece each but I was wrong. Or maybe I'm just not indulging myself because I am on a diet (hahaha!). So here it goes. The egg tart had a soft, flaky crust which easily crumbles when you bite into it. As for the...
Flash Photography and Screams: Raissa Laurel →
vivatregina: She's in the hospital because of a pillbox that exploded too close to her—which shouldn't have even happened at all, because it was supposed to be a happy day. They've amputated both her legs. She can't talk because of the tubes in her mouth, but she has the courage to write on a sheet of paper…
1 tag
Ginataang Halo-Halo: Team Effort
Last Saturday, Kuya Karl and Shen thought up of cooking Ginataang Halo-Halo for our merienda. They were going to the market to buy the ingredients and they asked me if I would come along.I would like to help out but I felt weak that day so I decided to take a nap instead. So off they went and when they came back, they asked me to form the glutinous rice flour into balls for the bilu-bilo. I did it...
2 tags
Because we are all amazing on our own little ways....
9 tags
Sbarro's and fried ice cream treat for my sister's...
My sister Kay just turned 19 yesterday and mom gave her money to spend on whatever she wanted to. At first, we thought of going to SM Southmall and buy ingredients in making spaghetti or Aye's special pesto pasta and fruit salad. However, we arrived at the mall later than expected and we were getting lazy to cook at that time. So we thought we should dine in at Sbarro's instead. To...
3 tags
My good old-fashioned Chicken Tinola =)
Lately, my posts have always been about fastfood and dining out. Unbeknownst to others, I also appreciate home-cooked meals. I wouldn't consider myself a foodie if I don't. And one more thing, I can also cook. I've been cooking since I was 6 years old. I started off with steaming rice (sinaing), frying hotdogs and other cold cuts, and cooking instant noodles, in other words, the...
10 tags
Sisig, Black Gulaman, Sweet Plums and Cream Puff
The gang (me, Aye, Anna and Martti) met up again at SM Megamall last Friday to eat and have a good time. For the nth time, our pockets are running out of moolah so we thought of a budget-friendly meal and we concluded that it's gonna be sisig. So we went to the Foodcourt and we bought our dinner at Sisig Hooray! According to the Phil. Daily Inquirer, Sisig Hooray! is one of the 10 best...
1 tag
Watching Julie and Julia
I just watched Julie and Julia and it was a wonderful film! I can relate to Julie Powell (Amy Adams' character) because I own a food blog too. I can even associate myself with Julia Child (played by Meryl Streep) because she is not afraid to take challenges in her life and she is dedicated to mastering her craft. Watching the film inspired me to work on my passion, which is food....
3 tags
Get Cracking at The Red Crab!
Mom finally got her first paycheck yesterday and I made her promise that she would treat me and my sister in a fancy restaurant and she agreed to it. So we were walking around our frequented mall, Gateway, and looked for a good restaurant that's still open. Then we passed by The Red Crab Cafe. I thought we wouldn't eat there because it's kind of expensive but heck,...
5 tags
Let's Do Meditteranean!: Rap Beef Beef's Shawarma...
It was Tuesday night when I met up with my mom to have dinner before we go to our new boarding house. We were about to eat at Taco Bell but I told her that I want to try something different since we already ate there just the other day. So we looked for a place where we could eat an affordable yet satisfying meal and mom said we should go to Rustan's Food Choices at Gateway (near the...
4 tags
Henny Penny Cakes
Last Friday afternoon, mom and I were looking for a nice place along Quezon Avenue where we could have our merienda. Then, we saw a quaint restaurant called Henny Penny Cafe and its good ambience was inviting enough for us to go inside. Henny Penny is a cafe (along Sgt. Esguerra St. corner Quezon Avenue) which serves cakes, breads and pastries as well as rice meals and grilled chicken. Henny...
9 tags
Yummy Street Food, Mexican Fastfood and Delish...
I went to Gateway once again last night to meet up with my sis and mom. I was about to wait for them so I thought I should grab something cheap and quick to eat. So I looked around at the snack area between Farmer's Plaza Cubao and MRT Cubao. Everything's same old, same old, except for one stall which was eagerly lined up with people, patrons and first-timers alike. It was...
7 tags
Great Read about German Cuisine →
I've always been fascinated about the cuisine of other countries because I believe each has something special to offer. Over the years, I've been a bit familiar with Italian, French, Japanese, Mexican, Meditteranean, and American cuisine but I have almost zero knowledge on German cuisine. What I only know is that it's known for beer and a wide variety of sausages (which I...
5 tags
...and Bread Talk the Morning After
When you talk about good breads available here in the Philippines, what comes to your mind? If you ask me, I've always been a fan of Bread Talk because their breads are so yummy, you don't need to put a sandwich spread on them. And I think it can last for a few days without getting tough and stale. Last night before going to Max's for dinner, we made a quick detour to Bread Talk....
4 tags
Max's for Dinner...
Max's Gateway branch has absolutely cast off my wrong impressions about their fried chicken last night. When I was a kid, going to Max's with my family was considered a special occasion because we were used to eating at fastfood joints. But at Max's, a waiter would come to our table to take our order, and we had to wait about ten minutes for our food to be served. Good thing the...
2 tags
I Love You More Today Than Yesterday - Chicago ...
5 tags
Tutti Frutti Round 3! and Mc Do on the side =)
There, we did it. In just less than a week, we gave in to our yogurt fantasies. Well, you can't blame us. froyo's so good we wished there's a Tutti Frutti store on our building. Last night, I, Anna, Aye and Martti are back again at SM Megamall just to unwind, de-stress and simply have a good time. However, we were on a tight budget that time so instead of going to expensive...
KATY PERRY // Official Website // Teenage Dream... →
4 tags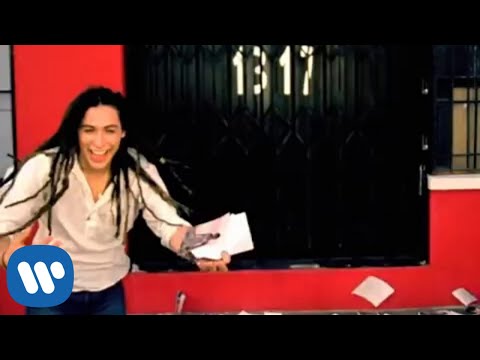 6 tags
Shanghai Siomai and Kubo ni Ima- Our Cheap...
By the end of our workshift, me and my officemates usually walk along the stretch of Annapolis St., Greenhills, heading towards home. Sometimes, we take a quick stop when we're hungry and only one thing comes to mind: Shanghai Siomai. It's a stall (at the front of Kubo ni Ima Restaurant) which sells pork siomai, sharksfin (Php 25/4pcs) and gulaman (Php 10/each). What I like about their...
5 tags
Pizza, Pasta and Fro-Yo Night!
Last night, me and my officemates Anna and Aye with her bf Martti went to SM Megamall just to chill out and fulfill my wish of going to Tutti Frutti for the second time. Finally, we were able to go there after weeks of expressing my craving for froyo (frozen yogurt) to my colleagues. When we were already there, we decided to have dinner first, since eating froyo on an empty stomach is a bad...
tumblrbot asked: WHERE WOULD YOU MOST LIKE TO VISIT ON YOUR PLANET?
3 tags
2 tags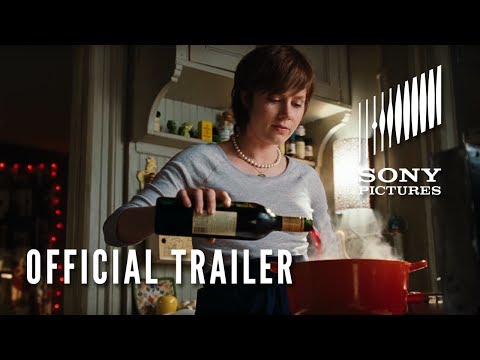 4 tags
Payless Pancit Shanghai
Many Filipinos are fond of eating instant pancit canton during meriendas. We love snacks that are easy to prepare yet affordable, and this treat fits the bill perfectly. Well if you ask me, I grew up eating this very popular brand of pancit canton and I still like it up to this day. However, my taste buds would like to try something new, because no matter how delicious a certain food is, you also...